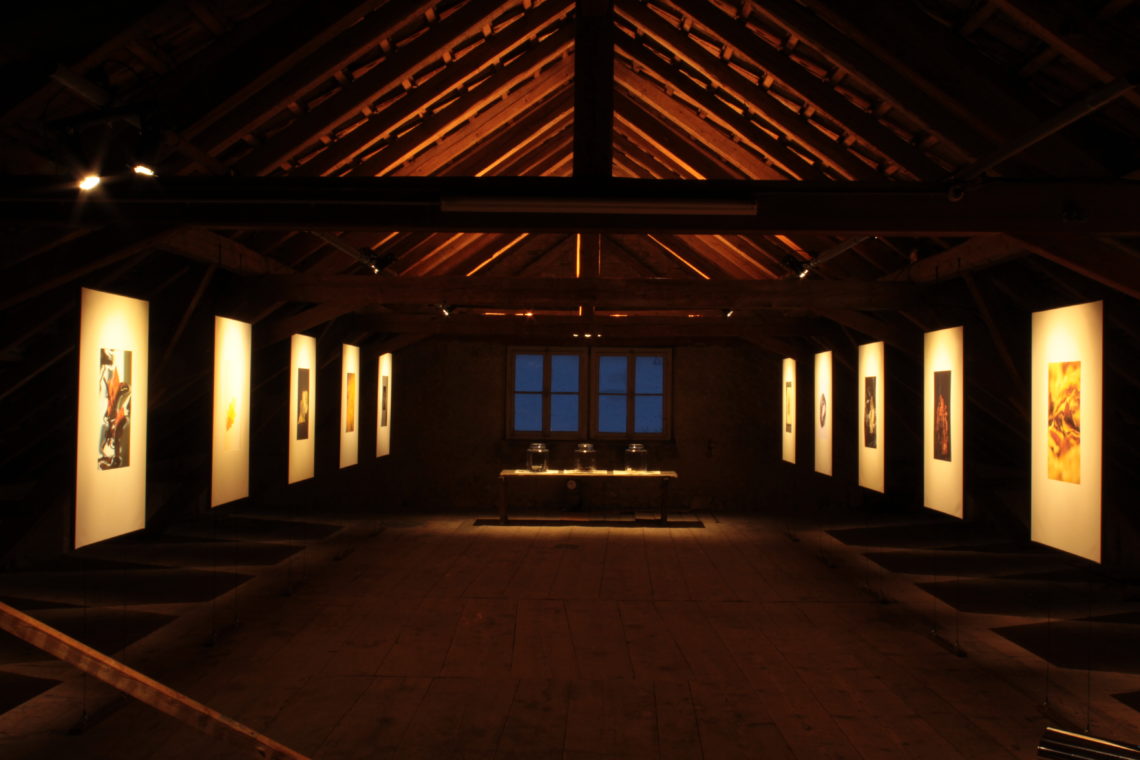 Exhibition "Chêne en abîme" by Sébastien Vaucher inaugurates the attic of the Matrix House
A hundred-year-old oak tree photographed in Crémines becomes the source of both paper and ink used to print its own image…
A hundred or so visitors were greeted in the attic of the Matrix House which was inaugurated on the occasion of this very beautiful exhibition celebrating the results of Sébastien Vaucher's artistic residency here.
The central work is a copperplate print on "à la cuve" paper made with the pulp from the leaves of the oak tree and black ink drawn from the fallen branches and leaves, then charred over a wood fire.
A magnificent process that we invite you to discover on the website of Sébastien Vaucher.