FOYER
Le Foyer is a place to stay for people doing artistic residencies. The flat is located on the ground floor of the main building and has three bedrooms that can easily accommodate seven people, an open kitchen and a large living room that can be used as a studio. It is not uncommon for several work groups to cohabit here, offering many opportunities for exchange.
---
THE BARBOOK
The Barbook is the beating heart of the Maison-Matrice. It is a large multi-functional workshop open to the public, which serves as a place for work and sharing. This is where the end-of-residency performances (concerts, readings, presentations), pancake evenings, the board game club, the sewing club, jam sessions and Cinématrice evenings take place.
There is also an exceptional collection of board games as well as an infokiosk containing numerous brochures on social issues. A sound recording studio in the adjoining room allows for professional quality recordings.
---
THE OLD SAWMILL
The old sawmill houses a wood/metal workshop and all sorts of tools for repairing, tinkering, transforming, getting one's hands dirty, wearing out, polishing and reworking an object.
This is also where the New Mexico is located: a charming wooded niche with a wood stove. This magical place, suspended above the river Raus, allows for convivial moments and also serves as a workplace with its timeless atmosphere.
Under the cover of the sawmill, there is a sofa corner, a work table and a thrift shop. Sometimes this space is converted into a stage for an event overlooking the courtyard.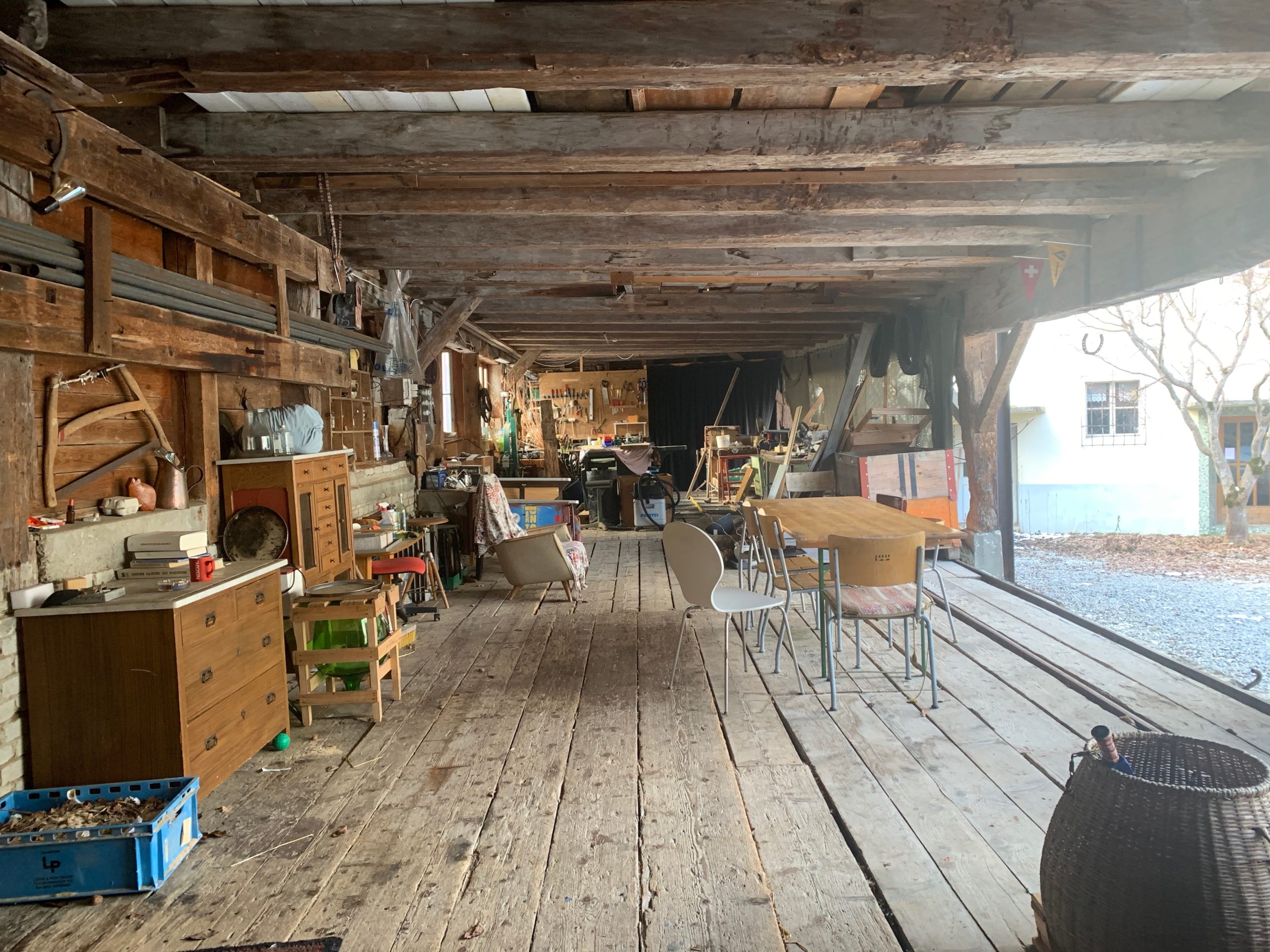 ---
THE CANOPY
On the first floor of the main building, a 2.5 room flat is reserved for people who stay at Maison-Matrice for longer periods.
---
---
GARDEN & ORCHARD
A mound garden, an orchard and a small growing tunnel are a delight for the small animals and vegetable lovers who come to the Maison-Matrice.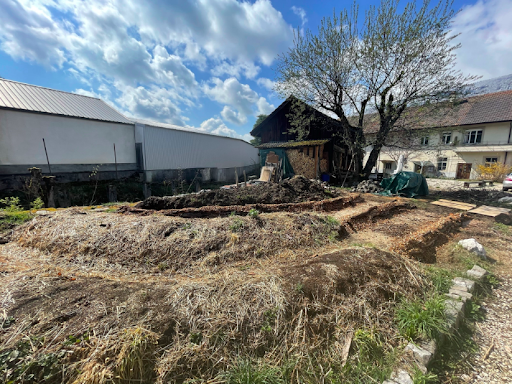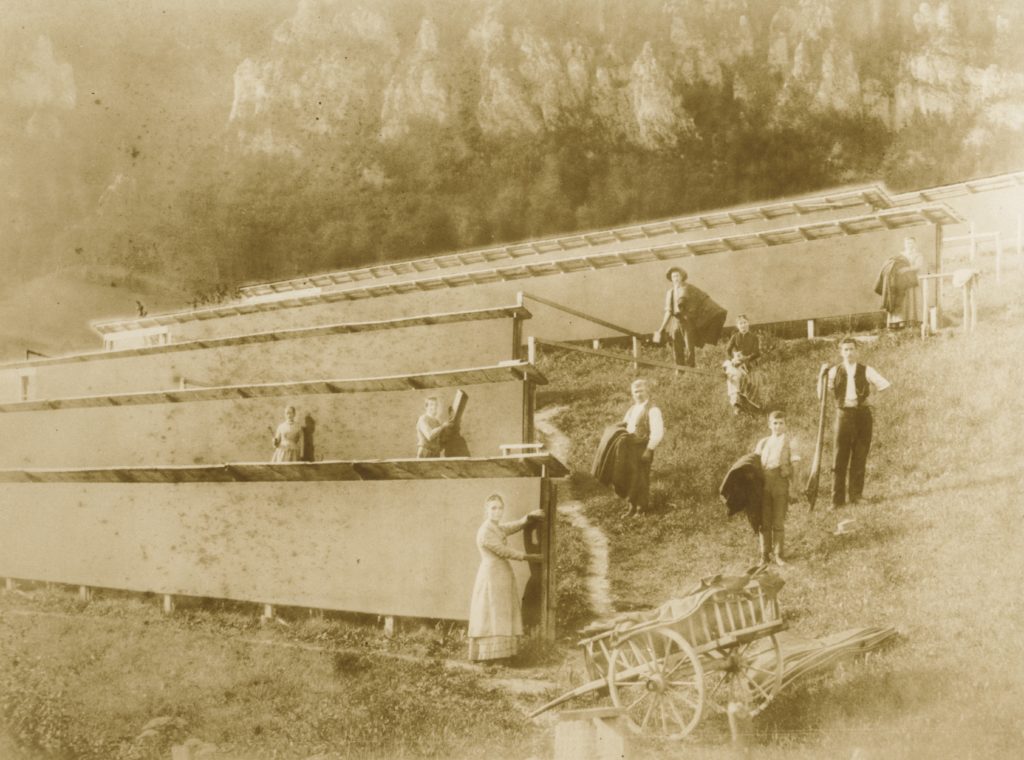 ---